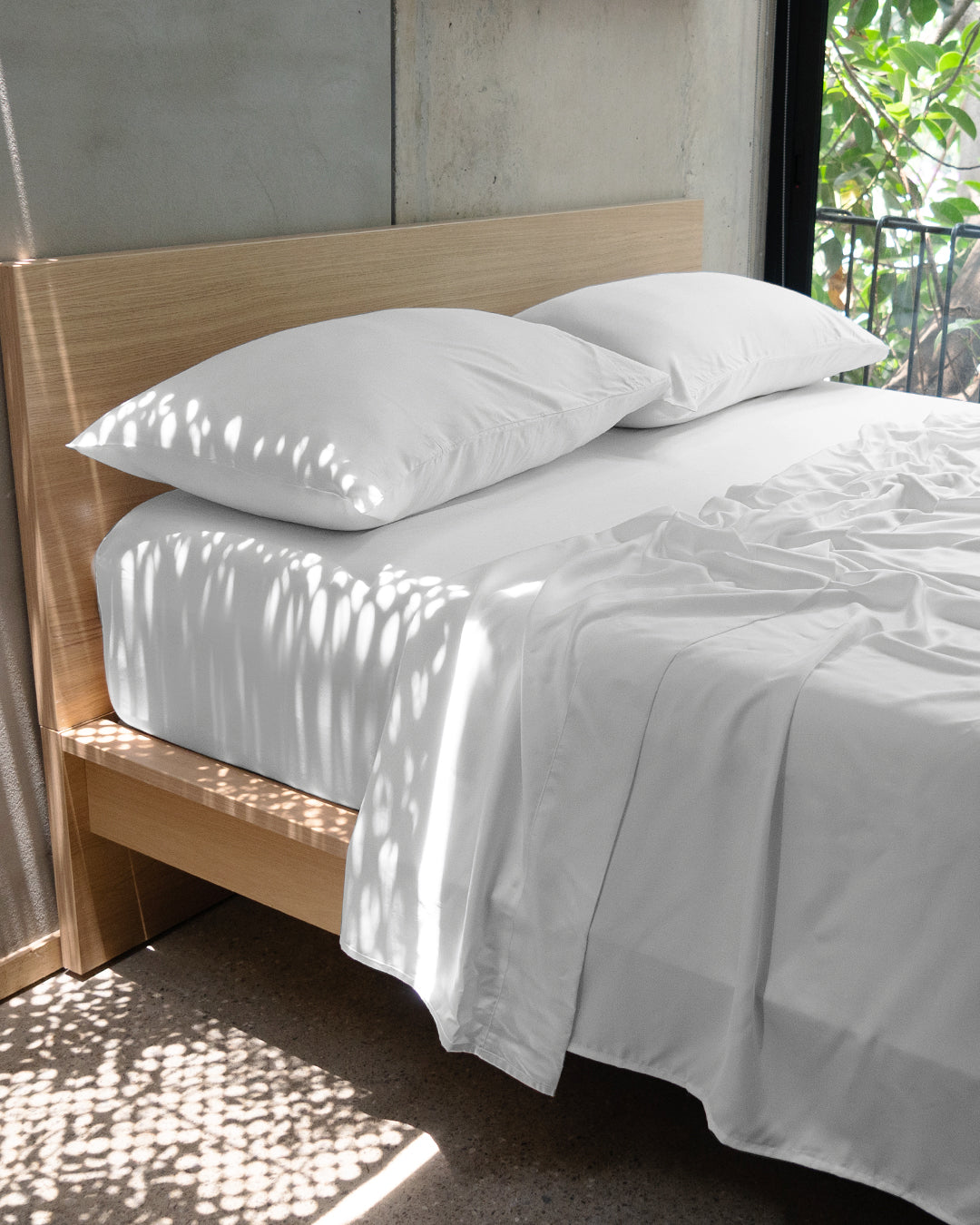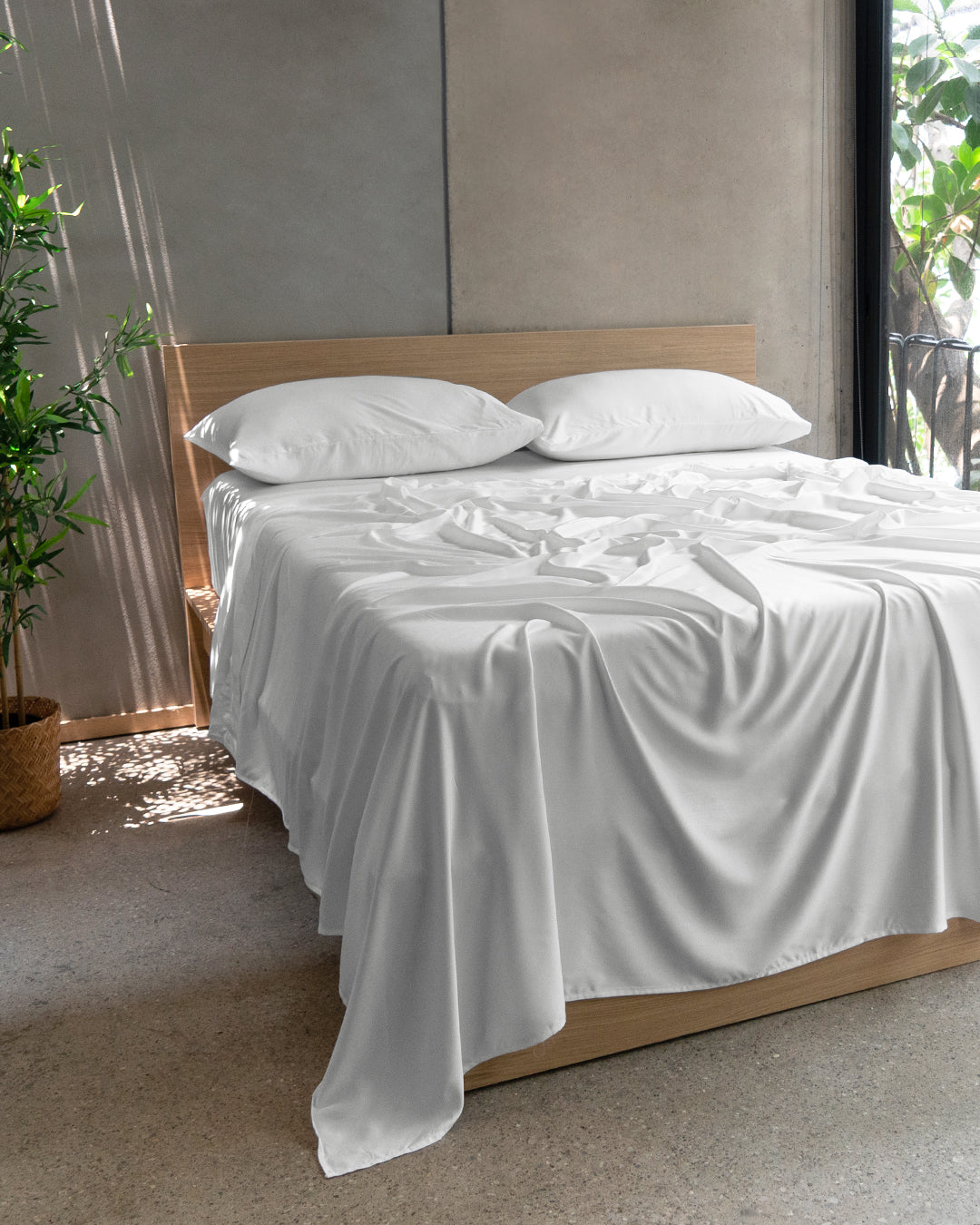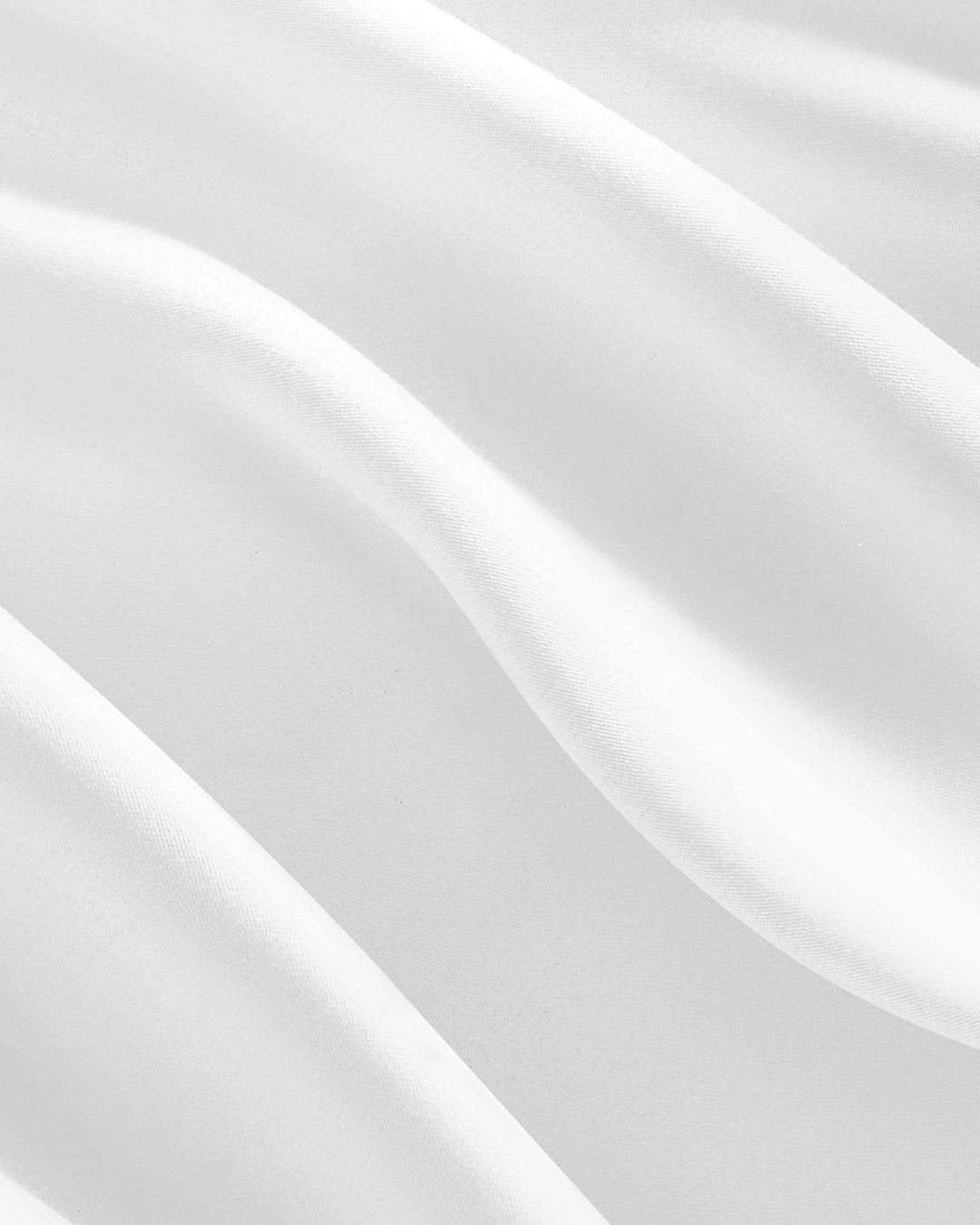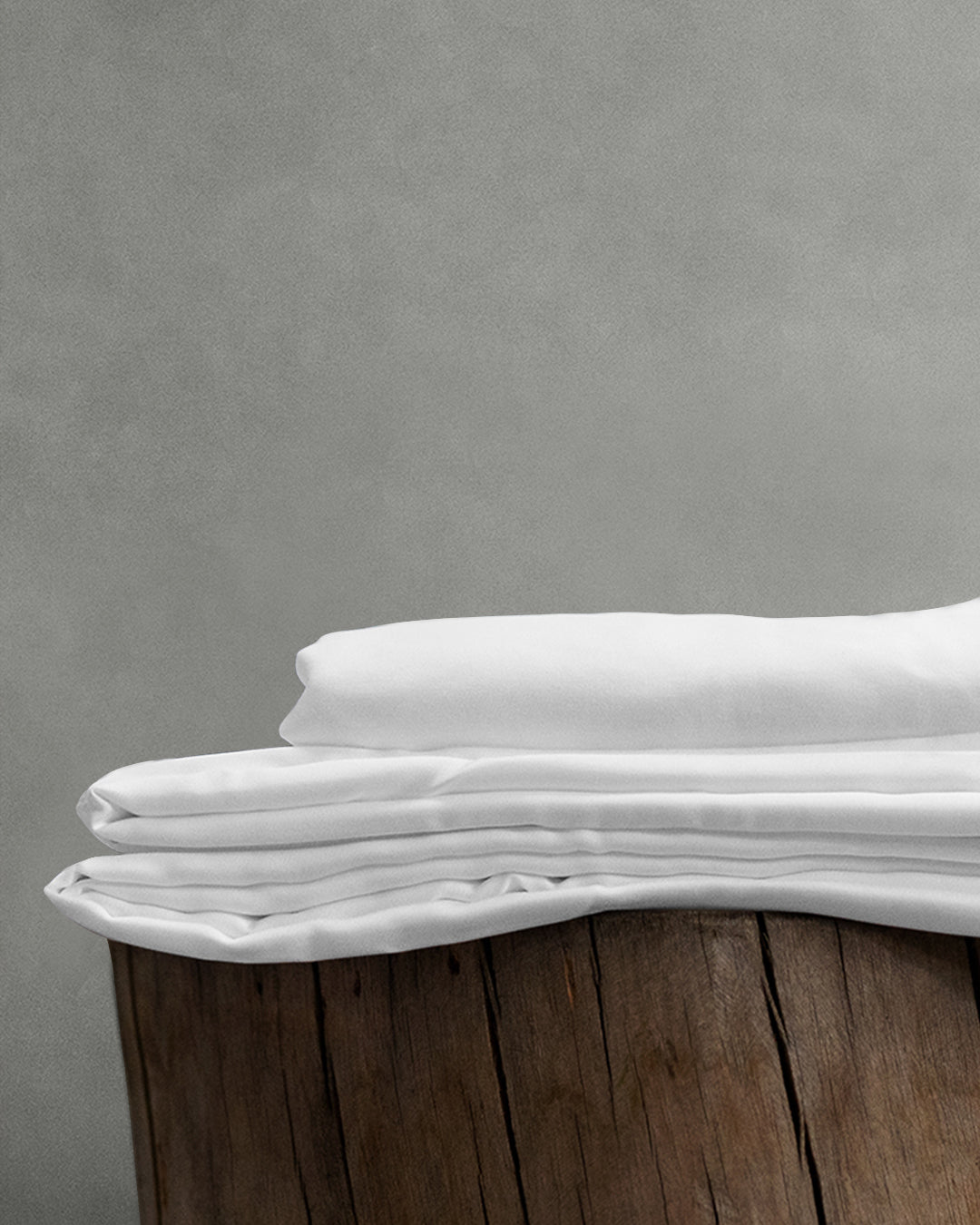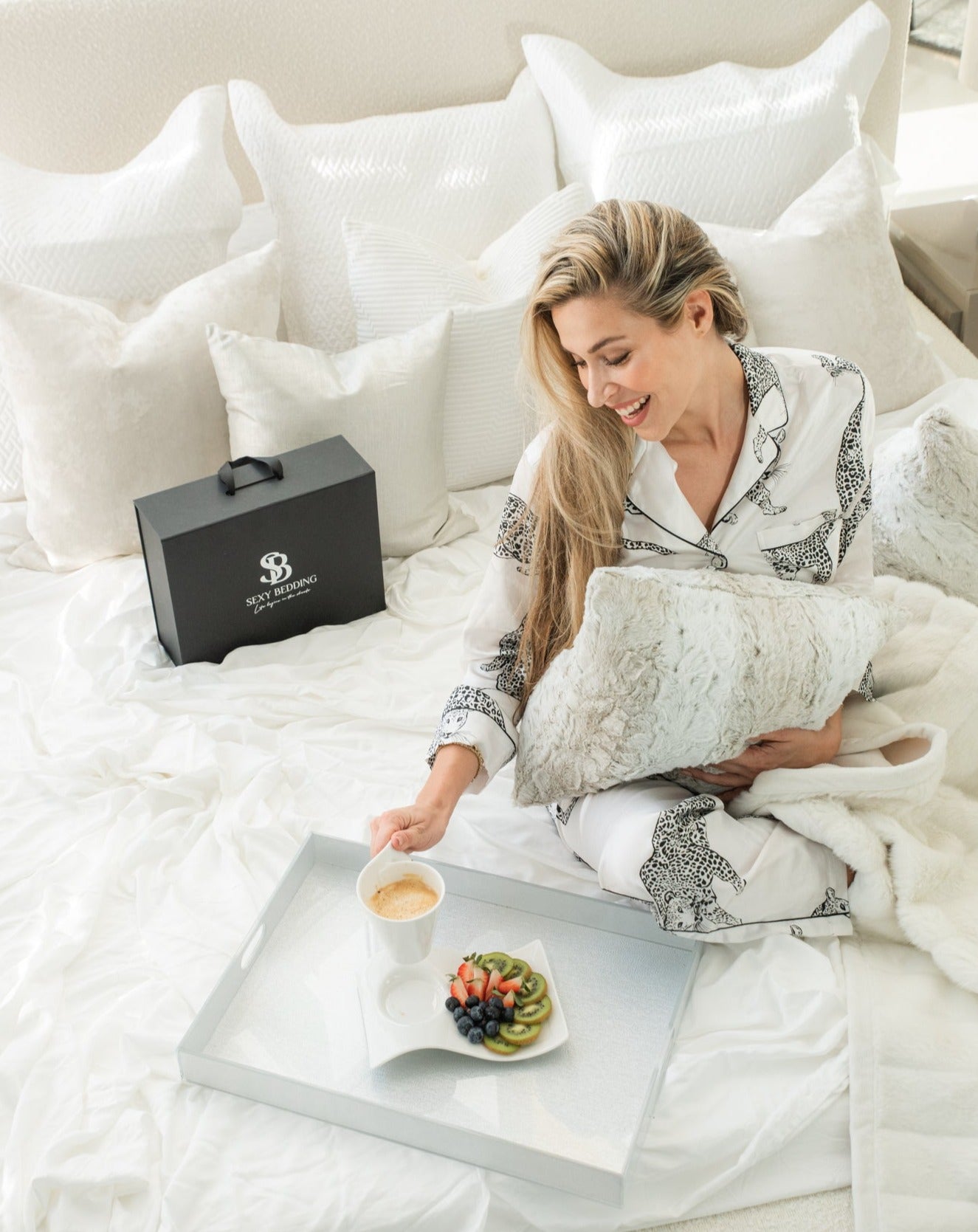 Our 100% Organic Bamboo sheets are trusted for their:
- Softness and gentle feel on the skin.
- Moisture-wicking properties to keep you dry.
- Breathability for better airflow and temperature regulation.
- Hypoallergenic nature, repelling allergens and dust mites.
- Antibacterial qualities for cleanliness and odor prevention.
- Sustainability, being an eco-friendly choice.
- Satin weave construction
- Thermal regulating
- The perfect sheet for year-round use
-Skin-Friendly
- Ecological
1 flat, 1 fitted, and 2 pillowcases
6lbs
Avoid blending your bamboo sheets with other colors when washing.
These linens must be washed carefully, either by hand or in a washing machine with a delicate cycle, using cold or lukewarm water (up to 40°C) and pH-neutral soap. Refrain from using fabric softener, as it can cause the fabric to shrink.
Thoroughly rinse with ample water and avoid using chlorine or bleach.
We do not recommend using dryer softener on bamboo sheets, as the fibers may become discolored.
Although ironing is not encouraged, if desired, use a low temperature to remove any creases.
Share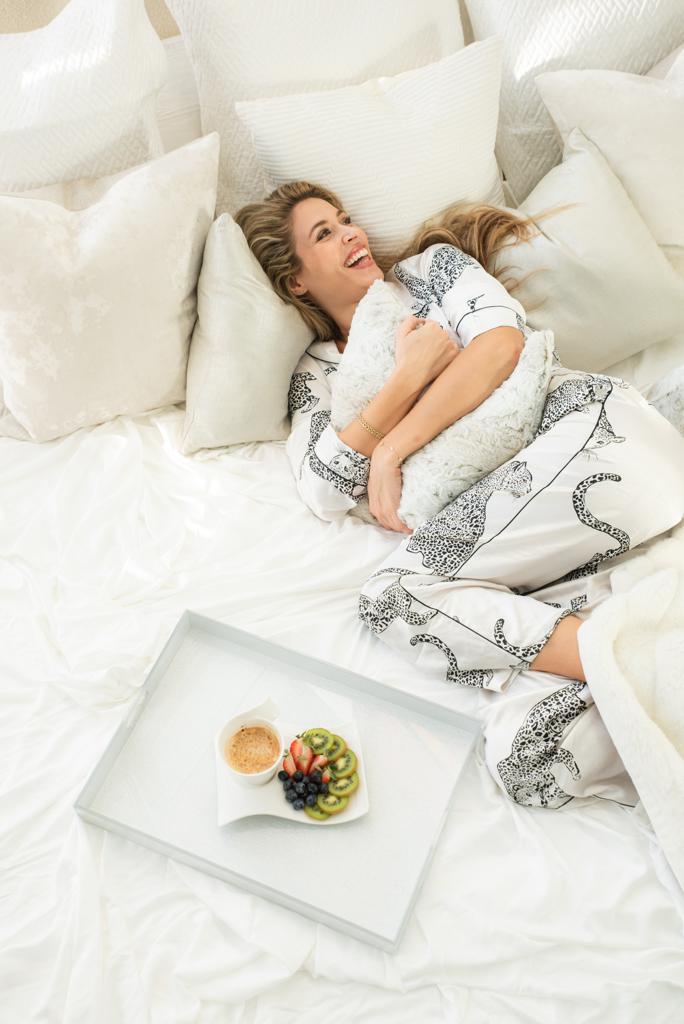 experience luxury
Indulge in the luxurious world of our 100% organic bamboo bedsheets and unlock a realm of unparalleled comfort. Immerse yourself in the silky smoothness of bamboo fabric, caressing your skin with a gentle touch. Experience the blissful difference as bamboo's moisture-wicking properties keep you dry and cool throughout the night, banishing sweaty discomfort. Breathe easy with bamboo's exceptional breathability, allowing fresh air to circulate, maintaining the perfect sleep temperature for undisturbed rest. Embrace a healthier sleep environment with bamboo's hypoallergenic nature, naturally repelling allergens and dust mites, providing relief to allergy sufferers. Revel in the peace of mind that comes from bamboo's antibacterial properties, keeping your sheets clean, fresh, and odor-free. Choose sustainability without compromising on luxury, as bamboo is an eco-friendly and renewable resource. Transform your nights into a sanctuary of serenity with our exquisite bamboo bedsheets, where luxury meets wellness for the ultimate sleep experience.