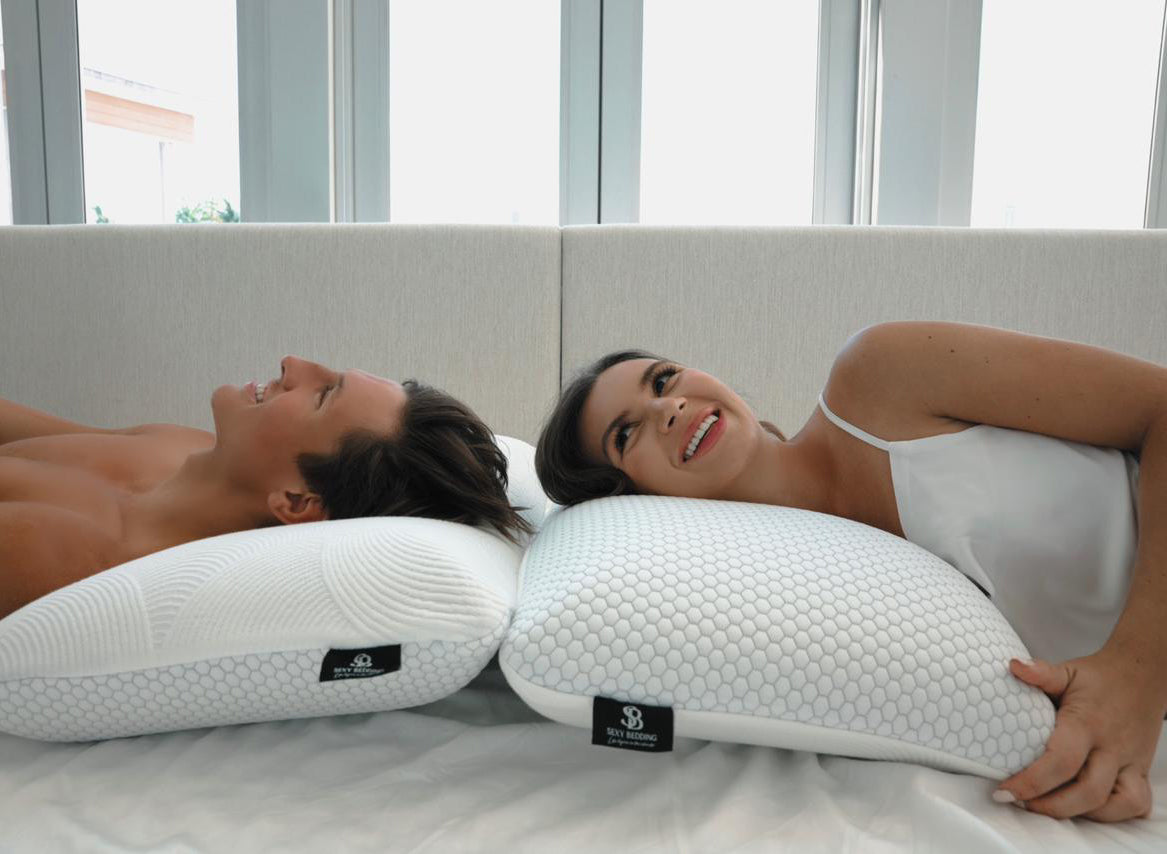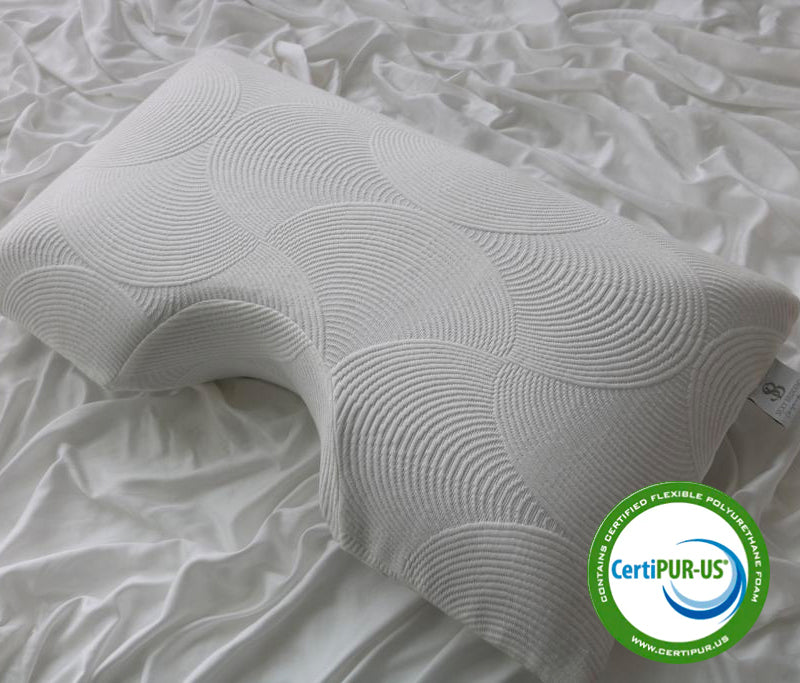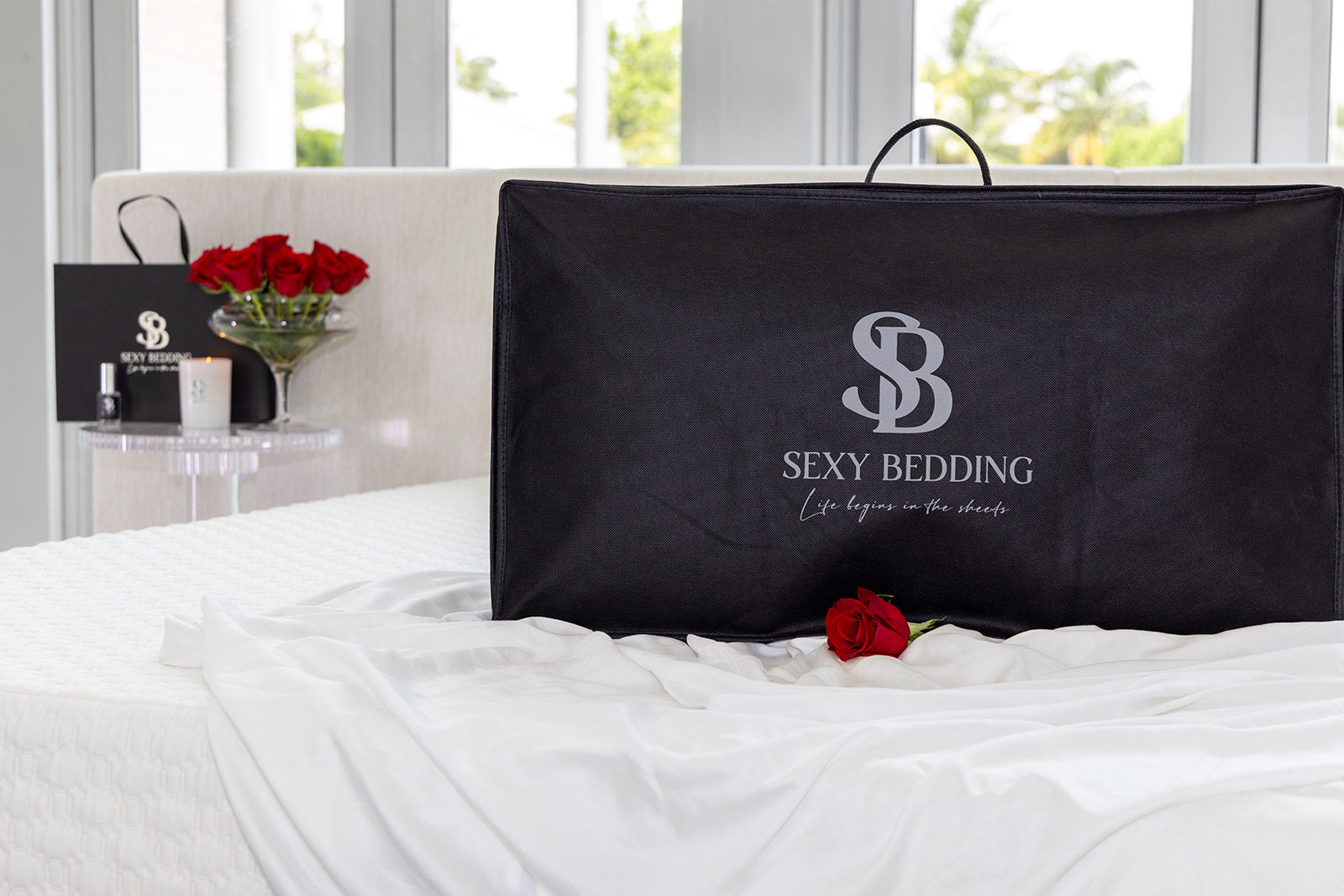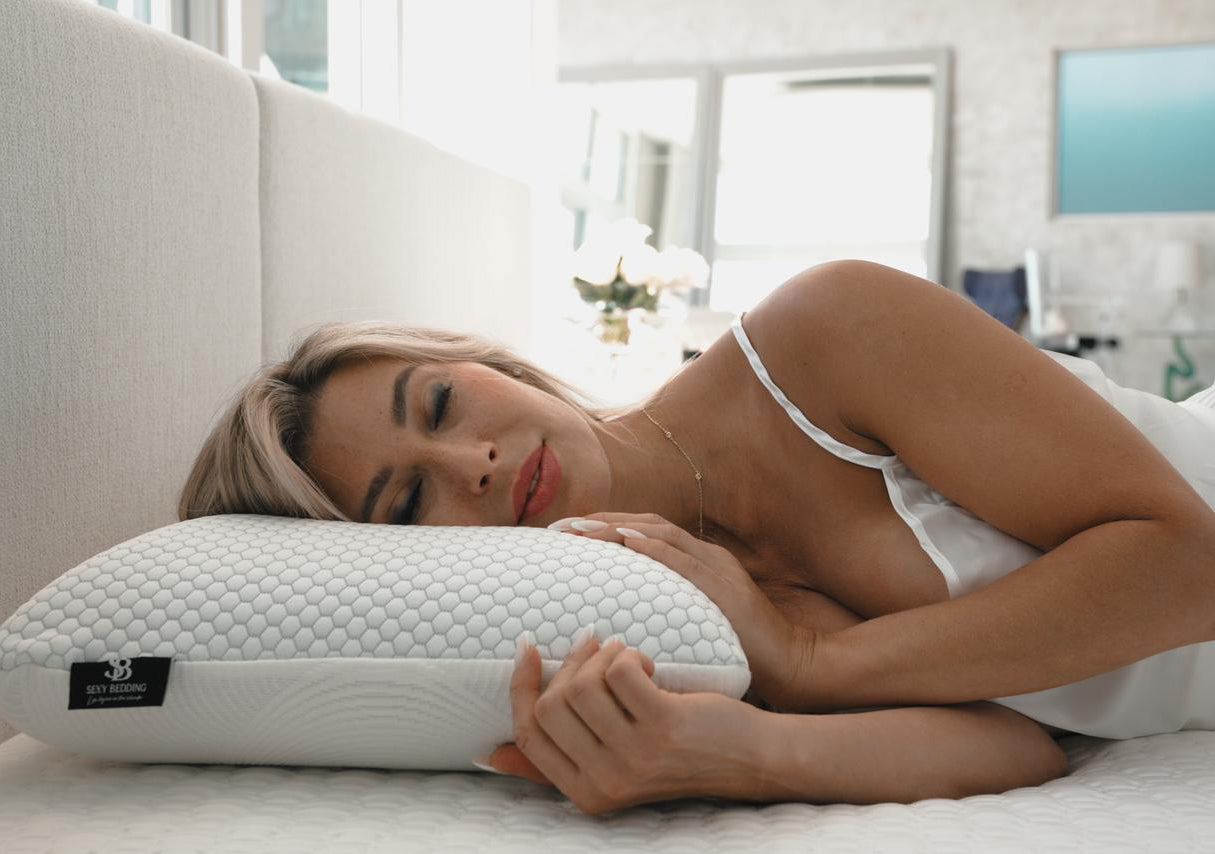 Discover the restful sleep you deserve with our lavender-scented orthopedic pillows. The Lavender Cervical Pillow is specially designed with a shoulder cutout that allows you to maintain correct posture while resting on your side. Enjoy the perfect combination of comfort and relaxation for optimal rest.
60% microfiber with high GSM, 40% bamboo.
Infused with natural lavender aroma, it transmits calm, peace, freshness and provides a feeling of comfort and well-being, helping you fall asleep.
The exclusive design of this pillow is specifically tailored to accommodate individuals who favor side or back sleeping, offering impeccable comfort and support in any position.
Certified purity Oeko Tex & Approved by CertiPUR-US
This pillow boasts a plush and airy feel, rating at a moderate 5/10 on the firmness scale.
Outer Cover
Remove cover, machine wash cold water with mild soap, rinse, spin dry normal cycle, tumble dry low heat.

DO NOT BLEACH

Foam Care:
Spot clean cold water with mild soap, hand squeeze excess water out, air dry flat.

DO NOT PUT FOAM / INSERT IN WASHER OR DRYER

Versatile design caters to side sleepers, back sleepers, and stomach sleepers.
Innovative shoulder cutout aligns the spine for pain-free sleep.
Mid-loft design for back sleepers and low loft for stomach sleepers.
Can be used with or without the shoulder cutout for versatile comfort.
A pillow designed for everyone, revolutionizing the sleep experience for all types of sleepers.
Share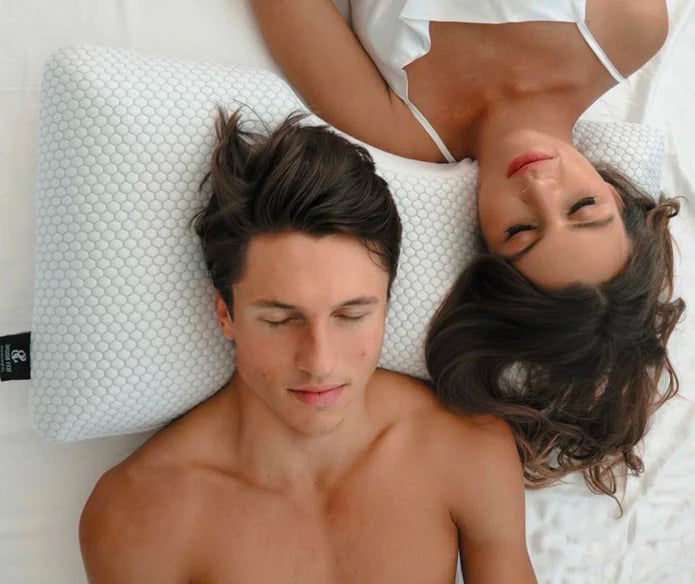 Moon Pillows
Aromatherapy and comfort
Infused with natural lavender aroma that provides a feeling of comfort and well-being, helping you fall asleep. We chose the essence of lavender, as it conveys calm, peace and freshness. Enjoy a softer, more comforting area near the largest holes.
Moon Pillow Foam CertiPUR-US Approved
Made without ozone depleters
Made without PBDEs or the following Tris flame retardants: TCEP, TDBPP, TDCPP or TEPA
Made without mercury, lead and heavy metals
Made without formaldehyde
Made without phthalates regulated by the Consumer Product Safety Commission
No Chlorofluorocarbons (CFCs)
Performance-tested, Durability-tested, Emissions-tested, Content-tested
Let customers speak for us
Frequently Asked Questions
The Lavender Cervical Pillow offers unmatched comfort and support due to its unique design. It ensures correct posture during side or back sleep, providing ultimate comfort and support that regular pillows can't match.

Our pillow is infused with natural lavender aroma for relaxation. Lavender has soothing properties that promote faster, more refreshing sleep, making it an ideal choice for those seeking a more peaceful night's rest compared to regular pillows.
Absolutely! Our pillow is made from a premium blend of microfiber and bamboo. It's certified pure with Oeko Tex and CertiPUR-US approval, ensuring top-notch quality and eco-friendliness. This certification guarantees that you're not only getting a comfortable pillow but also one that's safe for you and the environment, which regular pillows may not offer.
The shoulder cutout pillow is designed to accommodate side sleepers, back sleepers, and stomach sleepers by addressing their specific needs for optimal comfort and support.
The shoulder cutout provides side sleepers with a comfortable recess that fits their shoulder, aligning the spine for a pain-free and rejuvenating night's sleep.
For back sleepers, this pillow's mid-loft design ensures a more neutral position for the neck, head, and spine, promoting a healthy and pain-free sleep experience.
Stomach sleepers benefit from the low loft design of this pillow, which reduces neck strain and aligns the spine, allowing for a restful night's sleep.
Yes, the pillow's versatility shines as it can be turned around to use without the cutout, accommodating those who switch between different sleeping positions during the night.

The shoulder cutout pillow stands out as the ideal choice for everyone because it caters to the unique needs of side sleepers, back sleepers, and stomach sleepers, ensuring pain-free, rejuvenating sleep for all.