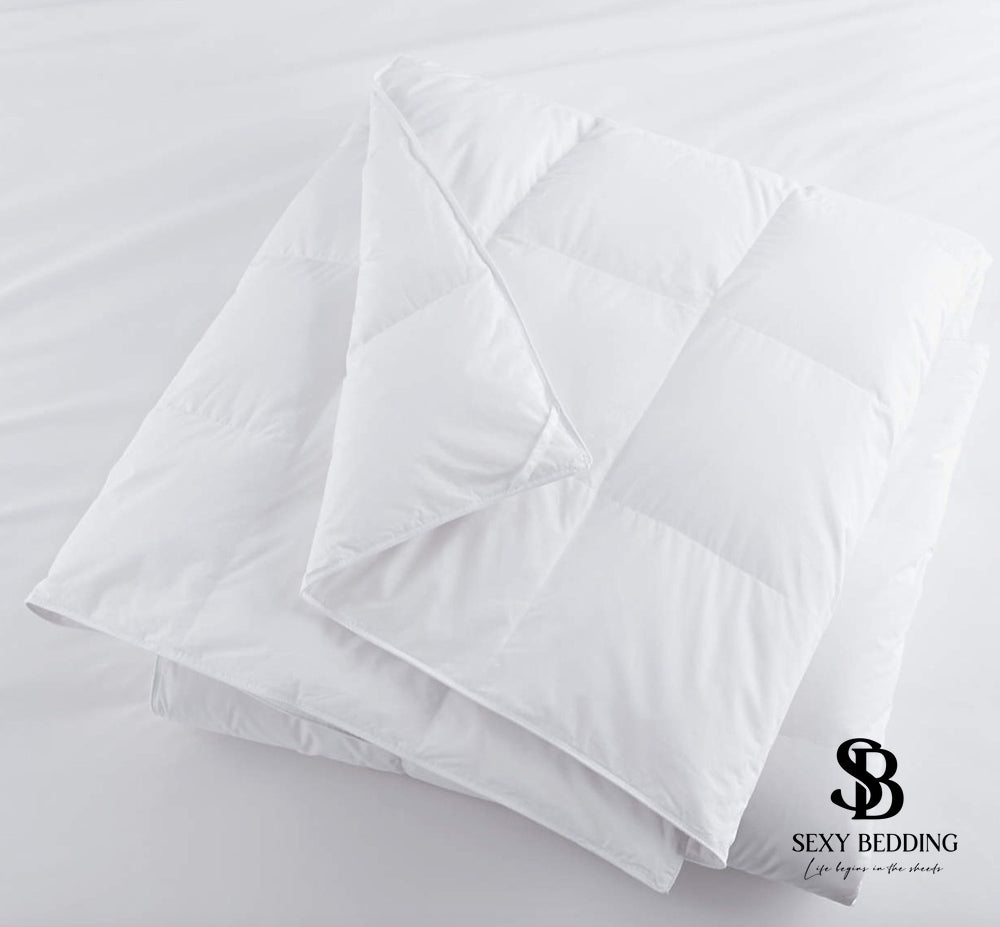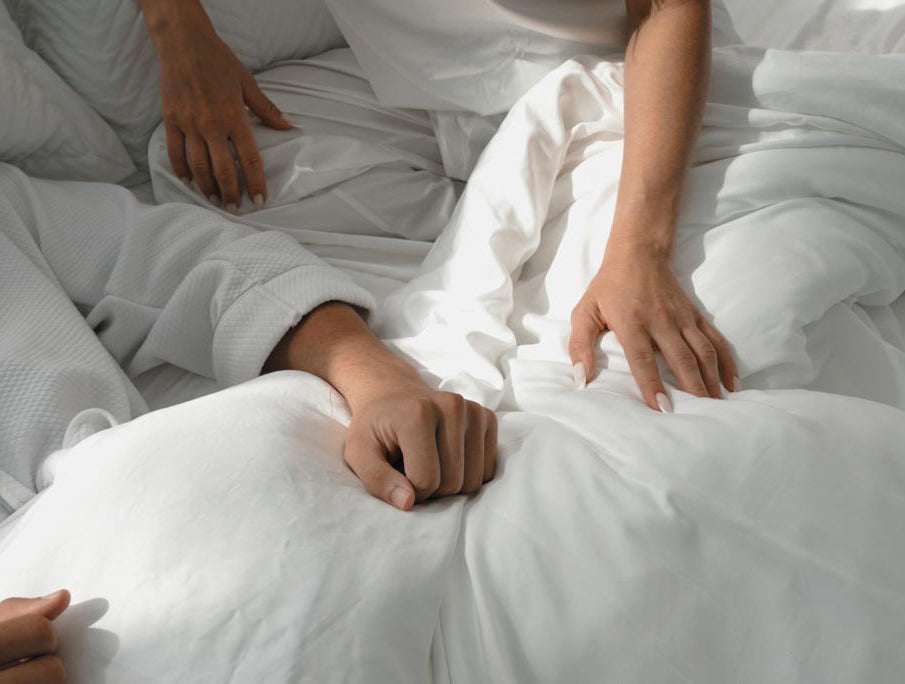 Luxury Down Alternative Comforter & Duvet Filler
Elevate your sleep to unparalleled heights with our Luxury Down Alternative Comforter—an embodiment of opulence and compassion.
Silky-Smooth Softness: Enjoy cloud-like comfort with our microfiber material that provides a plush, silky-soft feel, ensuring you stay cozy and comfortable throughout the night.

Lasting Quality: Crafted with premium extra-plush filling, our comforter is designed to provide enduring comfort. The classic box-stitch pattern and satin piped edges maintain the filling's even distribution, ensuring a consistently luxurious experience.

Mid-weight Comfort: Enjoy the ideal balance of warmth and breathability with our mid-weight, ultra-soft down alternative filling.
Certified Purity: Look for our OEKO-TEX certification, ensuring a manufacturing process free from harmful materials or chemicals.
Aesthetic Excellence: This comforter combines high-end design with a satin piping finish, embodying luxury in every detail. It's stuffed with fluffy fill, mirroring the airy, cuddly softness of traditional feather down.

Versatile Design: Whether used as a duvet cover insert or as a standalone comforter, it offers unparalleled comfort year-round.

Effortless Maintenance: Machine washable and easy to maintain, our comforter is designed for convenience.
The Ethical Choice: Make an ethical statement and elevate your sleep experience by choosing our Luxury Down Alternative Comforter. While real down often involves harm to animals, our down alternative offers a humane solution.
Experience effortless care with our Down Alternative Duvet Filler. Enjoy an easy-care routine and benefit from cozy, clean sleep with these simple steps:

Machine Washable: Set your washing machine to gentle or delicate mode with cold water for easy cleaning.

Tumble Dry on Low: Use the dryer for convenience, tumble drying on a low temperature setting.

Sun-Dry Option: If you prefer, you can also sun-dry your quilt for a natural freshening.

Maintain the freshness and comfort of your Reversible Wave Quilt without the hassle of complicated care routines."
Share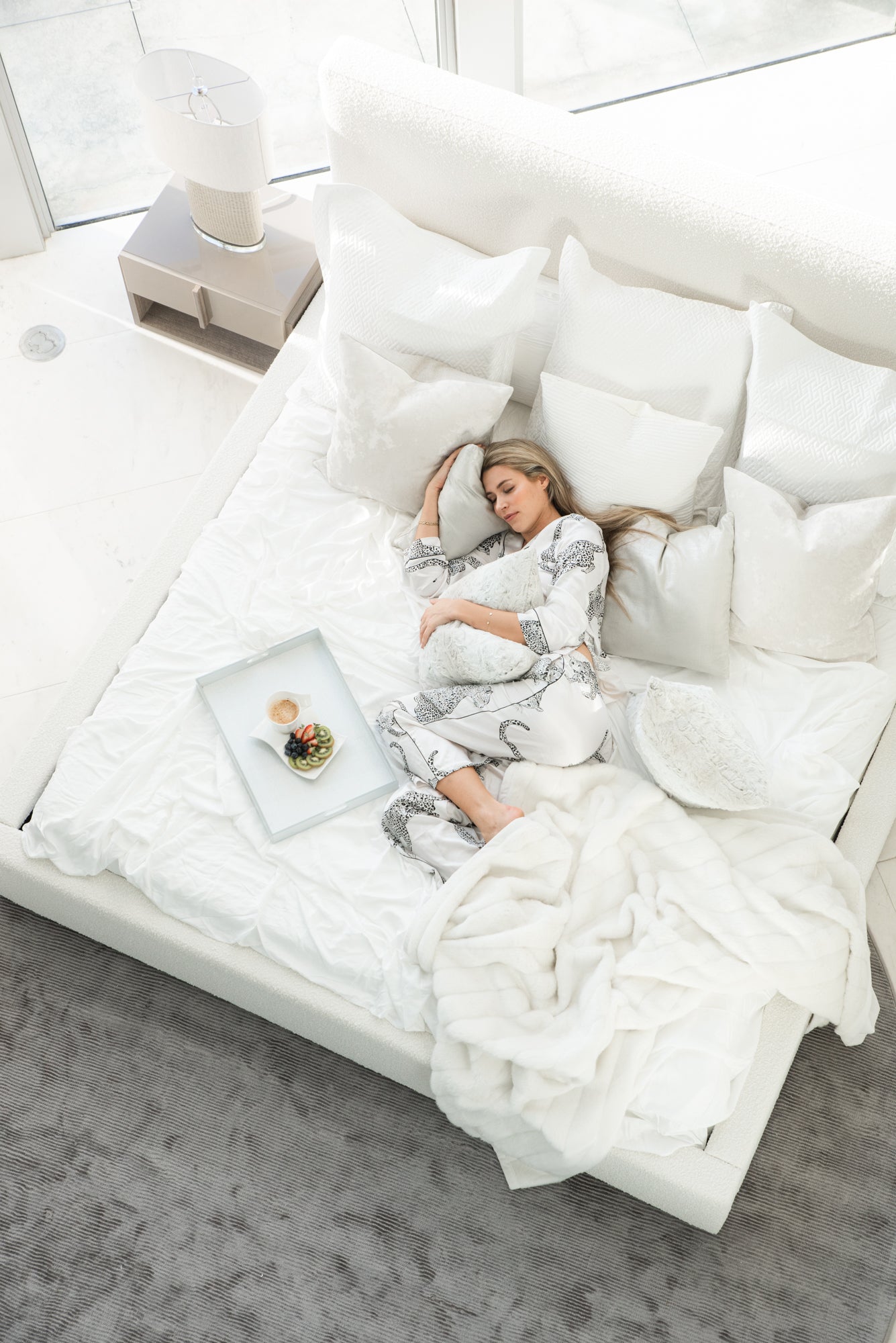 Our Luxury Down Alternative Comforter
Indulge in the epitome of comfort and sophistication, all while making a compassionate choice for both your well-being and the well-being of animals. It's more than bedding; it's a statement of comfort, style, and ethical consciousness that promises the best sleep possible.

Choose our Luxury Down Alternative Comforter and enjoy the perfect blend of opulence, compassion, and enduring comfort for your best sleep ever.
Frequently Asked Questions
Our Down Alternative Comforter is designed for silky-smooth comfort. The material used ensures a plush, silky-soft feel, providing you with a cozy night's sleep that's unmatched by regular comforters.

We use premium filling and ensure even distribution in our comforter. This not only enhances comfort but also maintains enduring luxury. While regular comforters may clump or lose their softness over time, ours is designed to remain plush and comfortable for the long haul.

Our comforter is OEKO-TEX certified, which means it's made with ethical and purity standards in mind. Unlike traditional down comforters, ours offers luxury without harm to animals. It's an environmentally friendly and cruelty-free choice, aligning with the values of conscious consumers seeking an ethical alternative.