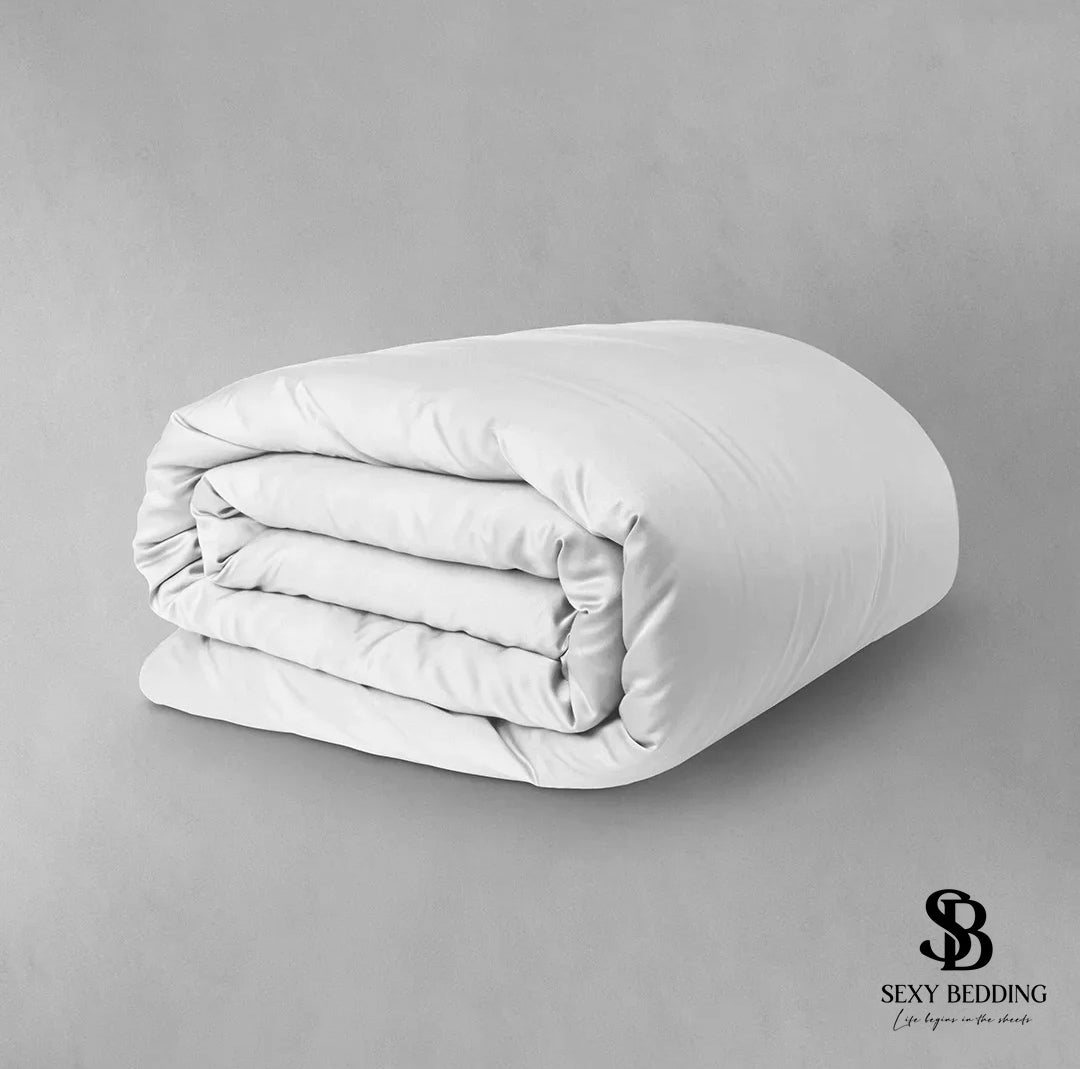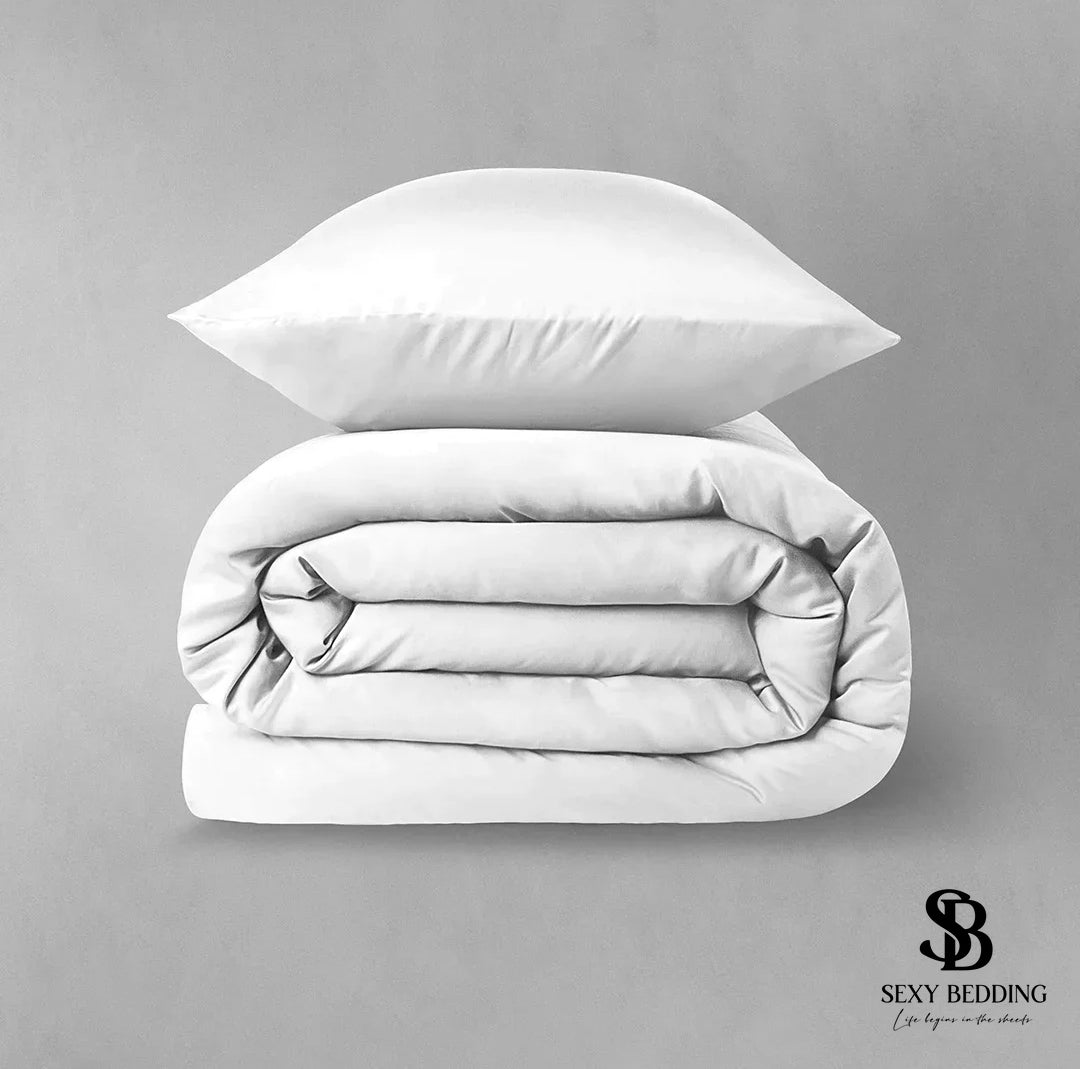 Duvet Cover - 100% bamboo
Our 100% Organic Bamboo sheets are trusted for their:
- Softness and gentle feel on the skin.
- Moisture-wicking properties to keep you dry.
- Breathability for better airflow and temperature regulation.
- Hypoallergenic nature, repelling allergens and dust mites.
- Antibacterial qualities for cleanliness and odor prevention.
- Sustainability, being an eco-friendly choice.
- Satin weave construction
- Thermal regulating
- The perfect sheet for year-round use
-Skin-Friendly
- Ecological
Includes: 1 duvet cover + 2 pillowcases
Avoid blending your bamboo sheets with other colors when washing.
These linens must be washed carefully, either by hand or in a washing machine with a delicate cycle, using cold or lukewarm water (up to 40°C) and pH-neutral soap. Refrain from using fabric softener, as it can cause the fabric to shrink.
Thoroughly rinse with ample water and avoid using chlorine or bleach.
We do not recommend using dryer softener on bamboo sheets, as the fibers may become discolored.
Although ironing is not encouraged, if desired, use a low temperature to remove any creases.
Share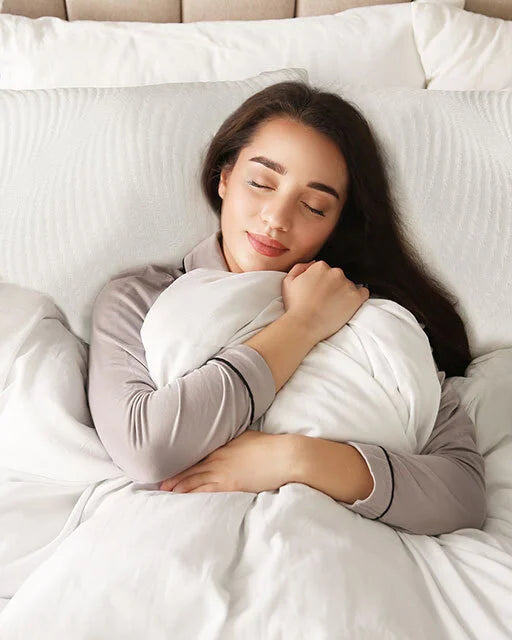 Why a 100% Bamboo Duvet?
Ideal complement
It acts as a decorative cover that is placed on the duvet, providing an aesthetic aspect to the whole bed.

It has 4 slats, inside, to attach the duvet correctly to the duvet, preventing it from moving.
Respectful of the environment
Bamboo is a highly sustainable and fast-growing plant, which makes it an ecological option for the manufacture of textiles.

By choosing a bamboo fiber duvet, you are opting for a more environmentally friendly alternative compared to other materials.

In addition, it has OEKO-TEX certification. What guarantees its manufacture without the use of materials or chemical substances that are harmful to health.
Don't hesitate any longer and get the duvet of your dreams!
Because more than a cover for your duvet, it is an extra layer of comfort that you can use all year round.